Outdoorbarbequegrills.com regularly review BBQ Equipment and then publishes them on our BBQ Store Product site. This includes equipment, links to leading barbecue stores and unique barbecue-themed gifts that we recommend.
Summer is just around the corner, and that means it's time to dust off your grill and fire it up! Nothing beats the taste of a perfectly grilled steak or burger, and with the right equipment and accessories, you can take your grilling game to the next level.
Affiliate Disclosure BBQ Store Product
On our BBQ Products page, we've hand-selected some of the best grilling products on the market, and we're proud to partner with leading barbecue stores and retailers to offer you the best selection and prices. As an affiliated associate, we earn revenue from products sold through our site, but we want to be transparent and upfront about our relationship with these companies.
It's important to note that the price of the products we promote is not affected by our earning affiliate commissions. We only recommend products that we have personally reviewed and/or used, and we stand behind our recommendations. Our goal is to provide you with honest and reliable information so that you can make informed decisions about your grilling needs.
BBQ Store Gift Items
In addition to our selection of grilling products, we also have a section dedicated to BBQ gift items. These unique and humorous gift concepts are perfect for occasions like Mother's Day, Father's Day, or any other special event where you want to give something that's both fun and functional.
So whether you're a seasoned grilling pro or just getting started, we've got everything you need to make your next BBQ a success. From high-quality grills and smokers to must-have accessories like grill mats and tongs, we've got you covered. And with our affiliate partnerships with top BBQ stores and retailers, you can shop with confidence knowing that you're getting the best products at the best prices.
Thank you for choosing BBQ Products as your go-to source for all things grilling. We're passionate about helping you become the ultimate backyard chef, and we're committed to providing you with the tools and resources you need to succeed.
Barbeque Equipment Product & Brands
Weber
Kamado Joe
Barbecue Accessories
Rissetree Cast Iron Grill/Bacon Press Round Shape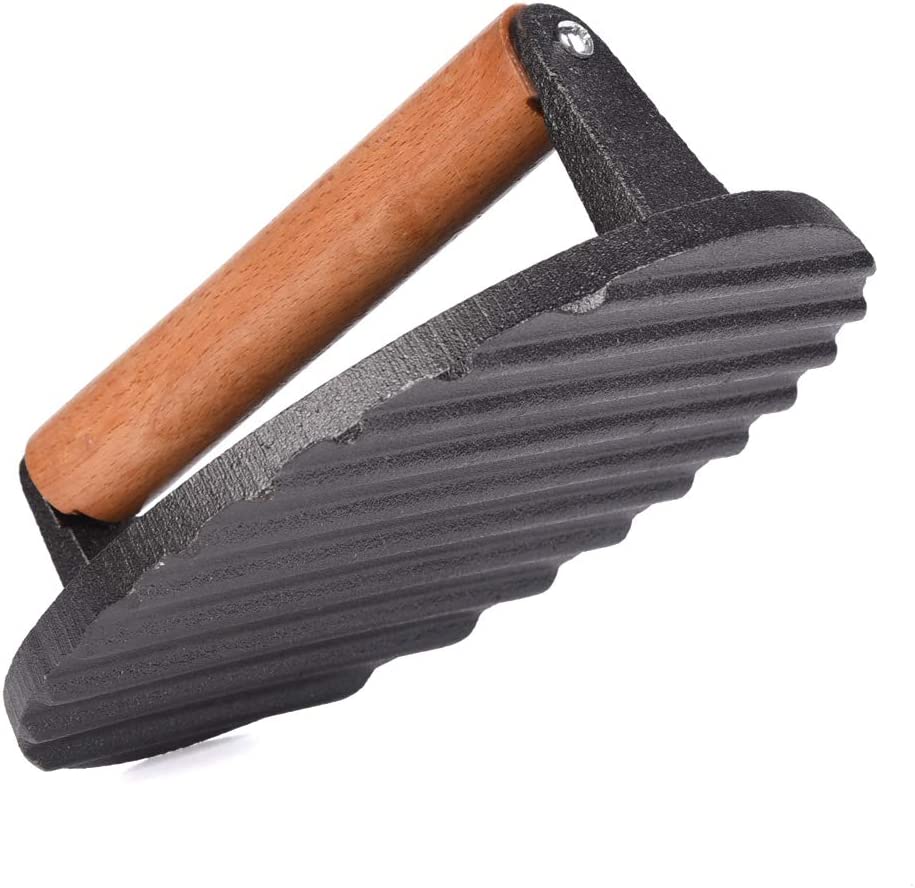 A Rissetree Cast Iron Grill– bacon press is a simple tool that helps you cook bacon evenly and perfectly every time. It's just a flat, heavy object that you put on top of the bacon while it's cooking. The weight of the press helps to flatten the bacon and cook it evenly, and it also helps to drain away excess fat.
Here are some of the benefits of using a bacon press:
You can purchase this product from Amazon Australia. More information here.